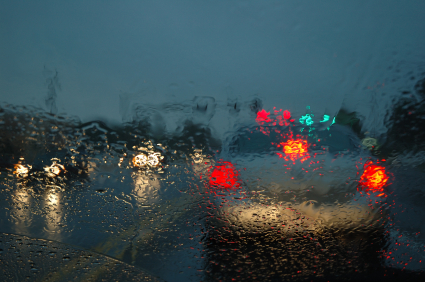 The Secretary of State can take away a commercial driver's license for traffic violations. While a driver's license can be suspended or revoked, a CDL is cancelled. A person whose CDL is cancelled usually can still drive a non-commercial motor vehicle. The fact that a CDL is cancelled does not automatically take away that person's driver's license.
The major reasons why a CDL can be cancelled under Illinois law are the following:
Refusing a chemical test to determine whether the driver has alcohol or drugs in his system. This applies in all cases where the chemical test was refused, regardless of whether the CDL operator was driving a CMV or a personal vehicle.
Operating a CMV with an alcohol concentration of 0.04 or higher in the person's blood or breath. The legal limit for a CDL operator when driving a CMV is not 0.08 but rather 0.04.
Operating a CMV with any amount of a controlled substance (unless it is prescribed medication), cannabis, or methamphetamine in the person's blood, breath or urine.
Operating a non-CMV with a blood or breath alcohol concentration of 0.08 or more, or with any amount of a controlled substance (unless prescribed), cannabis or methamphetamine in the one's blood, breath or urine.
The driver was found guilty of any of the following offenses, regardless of whether the person was driving a CMV:

DUI.
Leaving the scene of an accident.
Any felony in which a motor vehicle was used in the commission of the offense.
Driving while suspended or revoked, or driving a CMV while that person's CDL is cancelled.
Negligent driving resulting in death while operating a CMV.
See 625 ILCS 5/6-514.
If you have a CDL and you find yourself in this situation, you must consult with an attorney. Generally, a person who is charged with any of the above offenses can receive supervision and avoid the loss of driving privileges.
But a CDL is different. Supervision does not allow a person with a CDL to avoid disqualification. The rules for a CDL are more strict than those for a person with a non-commercial driver's license.
The minimum period of cancellation is one year, which means you cannot legally drive a CMV under any circumstances during this time.