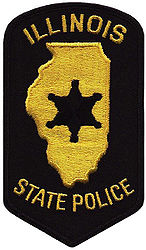 Most people who are arrested for DUI are not aware of the fact that an arrest by itself creates a criminal record. It does not matter that they have not been found guilty in a court of law. Rather, an arrest for DUI is recorded by the police department to the Illinois State Police.
The Illinois State Police maintains a database of all people who are arrested for criminal offenses in the state. The law requires that the state police maintain a registry including all demographic data for people who are arrested for criminal offenses including misdemeanors and felonies and also vehicle code offenses including driving under the influence. The database was established by the Criminal Identification Act (20 ILCS 2630 et seq). The law reads as follows:
All policing bodies of this State shall furnish to the Department, daily, in the form and detail the Department requires, fingerprints and descriptions of all persons who are arrested on charges of violating any penal statute of this State for offenses that are classified as felonies and Class A or B misdemeanors and of all minors of the age of 10 and over who have been arrested for an offense which would be a felony if committed by an adult, and may forward such fingerprints and descriptions for minors arrested for Class A or B misdemeanors. Moving or nonmoving traffic violations under the Illinois Vehicle Code shall not be reported except for violations of Chapter 4, Section 11‑204.1, or Section 11‑501 of that Code.
See 20 ILCS 2630/5.
As you can see, moving violations under the vehicle code are not reported except for 11-204.1 (aggravated fleeing and eluding) and 11-501 (DUI).
This registry of information is maintained by a department of the State Police. The Bureau of Identification is located in Joliet just to the southwest of Chicago. The Bureau maintains the computer database with the name, date of birth, social security number of the offender, and all pertinent data concerning the arrest, such as the statutory section, arresting department, and circuit court. This information is disseminated nationwide. Basically, this is how criminal records are found in background checks.
Contrary to what many people believe, an arrest creates a criminal record. Whether or not person has been found guilty makes no difference.
Even if your charges are dismissed, there is still a record of the arrest. And the record of the arrest will remain in the database permanently unless a judge rules that it should be expunged.
An arrest for driving under the influence is very serious matter. The arrest itself generates a criminal record. But most importantly, if you are found guilty of DUI and you receive a sentence of supervision (which is not a conviction and results in the dismissal of the charge), you can never have the record of the DUI expunged. Supervision for DUI is not expungeable. It is a permanent record.
The expungement statute says the following:
Exclusions. Except as otherwise provided in subsections (b)(5), (b)(6), and (e) of this Section, the court shall not order: (A) the sealing or expungement of the records of arrests or charges … that result in an order of supervision for or conviction of: (i) any sexual offense committed against a minor; (ii) Section 11‑501 of the Illinois Vehicle Code or a similar provision of a local ordinance; or (iii) Section 11‑503 of the Illinois Vehicle Code or a similar provision of a local ordinance.
See 20 ILCS 2630/5.2(a)(3).
The only other type of offense for which a sentence of supervision is not expungeable is reckless driving (625 ILCS 5/11-503). The offense of reckless driving is the only other offense for which a record of supervision cannot be expunged. Other than a charge for DUI or reckless driving, almost all other misdemeanor offenses can be expunged.
This highlights the seriousness of a DUI charge. A DUI charge is like a felony. Generally, no felony offense can ever be expunged or sealed. It is permanent and public record. Driving under the influence is the same.
This is why it is critical to hire an attorney concentrates his law practice in defending DUI. Basically, if this is your for first offense and you have never had any trouble with the law before, it is like you been charged with a felony. So be careful.