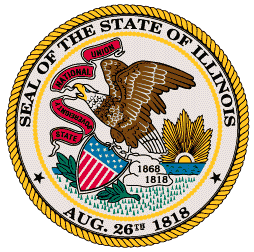 If the defendant prevails in the hearing on the petition to rescind statutory summary suspension, the judge will sign an order directing the Secretary of State to rescind the suspension.
The clerk in that courtroom will follow up with the Secretary of State after the court call has concluded. But this takes time.
The clerk will take the written order, and use it as a model to complete another form for the Secretary of State. The other form is a one-page document that is attached to the official Law Enforcement Sworn Report. In fact, this one-page document starts in the hands of the arresting officer and is turned in to the Circuit Clerk along with the Law Enforcement Sworn Report and traffic tickets that make up the court file for the DUI.
The document is a carbon-copy, hand-written form in which the clerk checks a box for the reason why the suspension should be rescinded. It gets mailed by regular mail the Secretary of State in Springfield. The Secretary keeps track of the reasons why suspensions are rescinded, such as properly placed under arrest, reasonable grounds, improper warnings, etc. These statistics are released to the public in the annual DUI Fact Book.
A frequent problem with the rescission is delay. First, neither the clerk nor the Secretary of State works on weekends. So, if the court call concludes on Friday, the process generally will not commence until Monday morning. And so, the defendant loses two days just at the start.
Second, the rescission order is mailed by regular mail. Most courthouses have such as large volume of mail that the US Postal Service will assign that courthouse its own zip code. for example, the Daley Center in Chicago is 60602, whereas all the surrounding buildings are 60601. The mail is picked up and delivered in bulk. This can slow down the process.
Third, the Secretary of State is processing thousands of these orders every week. The process takes time.
So the defendant is left to wait for written confirmation of rescission. The confirmation will appear in the mail, looking like the original notice of summary suspension.
But the problem is, if the suspension is going into effect soon, the defendant may risk driving before the suspension is actually rescinded by the Secretary of State. It is not advisable to drive without confirmation that your license is valid, because even if the suspension is rescinded at a later date, you would still be guilty of a new offense of driving while license suspended.